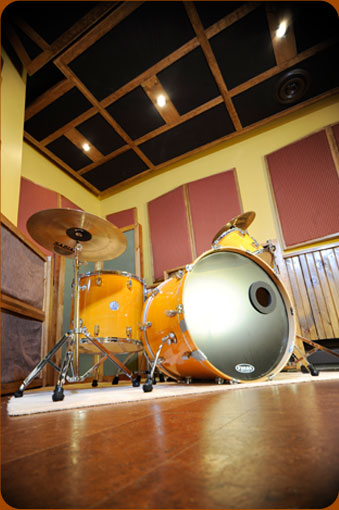 About Us
Codapop Recording Studios was built on a foundation of an undeniable passion for music, framed in a desire to collaborate with emerging artists.
The multi-room facility is a custom design encompassing a captivating and inviting space, and a comprehensive production setup capable of handling any and all audio needs. Our handpicked equipment and staff are outfitted to deliver broadcast quality audio for projects ranging in scope from voice-overs and singer songwriter demos, to full length album productions for independent and label releases.
The live room, tracking room and isolation booths, give our clients and engineers the options they need to capture their sounds with creativity and professionalism. The control room combines an acoustically balanced environment for mixing, a handsome interior, a powerful audio rig, and a very competent selection of hi-end preamps and microphones and convertors.
In addition to Codapop's dedication in the studio, we pride ourselves on our efforts in artist development and career guidance. From consultation and mentorship with industry professionals, to providing session musicians and session management, we are available to help your project along the path that makes sense in today's evolving music industry. We are happy to answer questions on topics from tour support to radio play, as well as the nuts and bolts of album production, pressing and independent distribution.
We would love to hear about your project and help to you implement some stepping-stones towards its completion.
To book a relaxed tour of the facility, or to inquire, please contact us at (902)-407-2399 or info@codapop.com

If you are interested in recording at Codapop or would like to come for a visit and see the facility please contact us at:
(902) 407-2399